The current membership of eBRAM's Board of Directors is: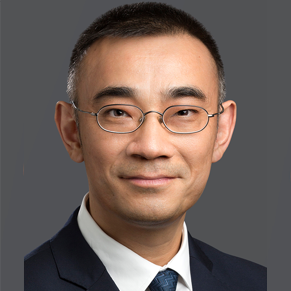 Dr Thomas So JP (Chairman)
Dr Thomas So is a partner of Grandall Zimmern Law Firm.  He advises on shareholders- and equity-related disputes, property-related litigation, libel litigation and media-related litigation work, and litigation and arbitration in the PRC. He represents banks and financial institutions, property developers and corporations as well as Mainland China enterprises on securities- and equity-related disputes.

Thomas has acted as Arbitrator and Mediator in shareholders and other disputes and is on a number of panel of arbitrators in Asia. He has also acted as Deputy Judge at the District Court (18/11/2002-13/12/2002) and Temporary Deputy Registrar at the High Court (8/12/2003-10/1/2004). He is a China-Appointed Attesting Officer (appointed by the Ministry of Justice of PRC). He was the President of the Law Society of Hong Kong (6/2016 – 6/2018) and is a solicitor-advocate with rights to appear in the higher courts in Hong Kong.

Thomas was praised by The Legal 500 Asia Pacific 2010/2011 for providing "sound knowledge" and "practical solutions" to clients. Chambers Asia Pacific 2011 describes Thomas is "instrumental in many cross-border cases". Thomas speaks English, Cantonese and Mandarin.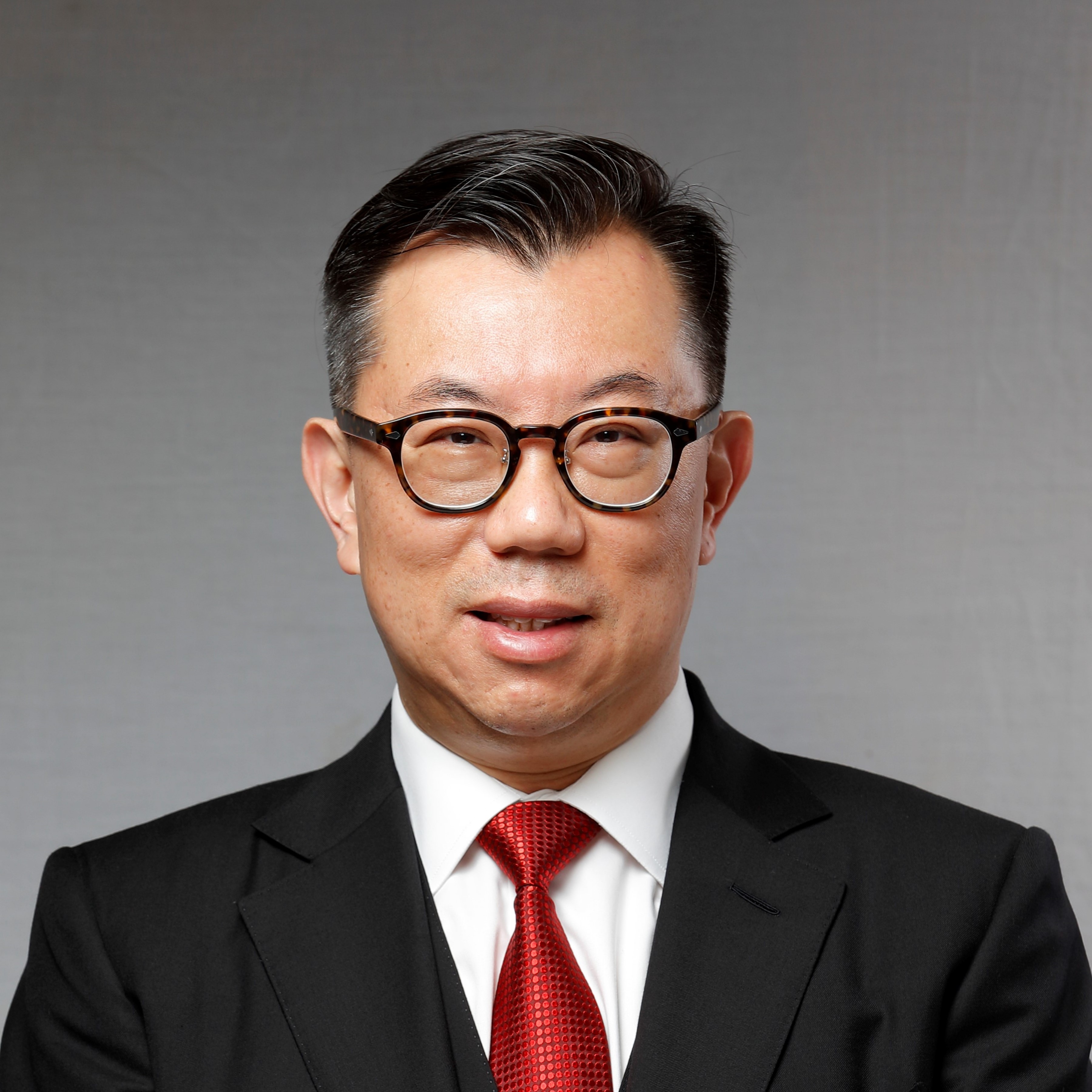 Ronald Sum JP (Vice Chairman)
Ronald Sum is a partner in Baker McKenzie's Hong Kong office and a member of the Firm's Dispute Resolution Practice Group. He concentrates his practice in all areas of dispute resolution, specializing in digital financial disputes and China related matters, cross border disputes, complex commercial disputes, regulatory bodies investigations, sports related disputes, transportation (maritime, aviation, road and rail), international trade, insurance and reinsurance including export credit insurance, product liability and product recall, including arbitration, litigation, mediation and investigations.
Ronald is qualified as a solicitor in Hong Kong, England and Wales and Australia. He is a fellow member of the Hong Kong Institute of Arbitrators and the Chartered Institute of Arbitrators. He is the immediate past chairman of the International Chamber of Commerce: Arbitration and ADR Sub-Committee. He is also the council and appointments committee member of the Hong Kong International Arbitration Centre. In addition to being a member of the panel of arbitrators with various institutions, Ronald has acted both as counsel and arbitrator in administered arbitration proceedings including the ICC, HKIAC, LMAA, CIETAC, SCIA, SIAC, THAC, GAFTA/FOSFA etc. He has conducted arbitration matters in Hong Kong, China, London, United States, Australia and Singapore. Ronald is also an accredited mediator of HKMAAL, CIETAC and the Law Society of Hong Kong. Ronald has recently be appointed as an Investor State Mediator under the Mainland and Hong Kong Closer Economic Partnership Arrangement (CEPA). Ronald is a council member of the Hong Kong Mediation Council. He also sits on the Hong Kong Government Advisory Committee on the Promotion of Arbitration and the Hong Kong Steering Committee on Mediation. He is a member and chairman of the Public Education and Publicity Sub-committee. Ronald recently passed the examination for Hong Kong legal practitioners to practise law in the Greater Bay Area in the People's Republic of China. Ronald is also the Vice-Chairman of the eBRAM International Online Dispute Resolution Centre. He has extensive experience in handling digital and commercial disputes.
Mr Iu Ting-kwok (TK), MH is a consultant solicitor with Kwok, Ng & Chan, Solicitors & Notaries. He is an accredited mediator (general/family), an accredited family mediation supervisor with HKMAAL, as well as the founder/director of Asia Conflict Resolution Institute Limited.
As a Hong Kong leading mediation practitioner, TK is a panel mediator of the Hong Kong Mediation Council (part of the Hong Kong International Arbitration Centre) and the Mainland-Hong Kong Joint Mediation Center, both designated as mediation institutions under the Investment Agreement of the Mainland and Hong Kong Closer Economic Partnership Agreement (CEPA).
Internationally, TK is a panel mediator of the Singapore International Mediation Centre and the Japan International Mediation Center (JIMC–Kyoto). He is also on the panel of Kluwer Mediation Blog as a regular contributor.
Between 2013 and 2017, he advised the Department of Justice on the enactment of the apology legislation. The Apology Ordinance came into effect on 1 December 2017. TK has been a member of the Secretary for Justice's Steering Committee on Mediation since 2016. He was the Chairman of the Special Committee on Evaluative Mediation between 2017 and 2021.
Academically, TK holds a master's degree in Arbitration & Dispute Resolution (with credit). He is an adjunct professor of (1) the Department of Law of the University of Hong Kong, (2) School of Law of City University of Hong Kong; and (3) Hang Seng University of Hong Kong. He is also the first Hong Kong-based Visiting Professor of the University of Law, UK.
Notably, TK is the co-author of The Hong Kong Mediation Manual (The Third Edition) and The Annotated Mediation Ordinance (Cap.620) (2022, Reissue).
He is a fellow of the Chartered Institute of Arbitrators.  TK is listed by Doyle's Guide 2022 as a leading family mediator in Hong Kong and named by WhosWhoLegal in 2022 world-leading practitioner in the field of mediation.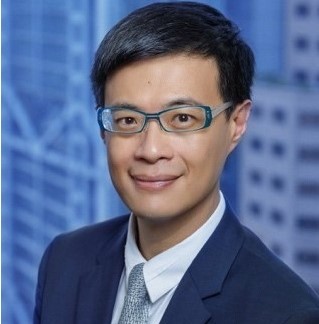 Mr Adrian Lai graduated from the Cambridge University and the China University of Political Science and Law. He is also a Certified Public Accountant of Hong Kong and holds the specialist qualification in insolvency matters.

Adrian maintains a predominantly civil practice and has been engaged as Counsel on matters relating to arbitration, banking, commercial, company, construction, professional accountants/auditors' negligence and professional disciplinary proceedings.

Through practice Adrian has developed a wealth of experience and expertise on arbitration matters. He is on the Panel of Arbitrators of Hong Kong International Arbitration Centre and has been appointed as sole or co-arbitrator on international commercial arbitrations. Apart from sitting as an arbitrator, Adrian has been engaged as Counsel to advise or appear in international or domestic commercial arbitration, investor-State arbitration and State-State arbitration. He is often invited to speak on topical issues of arbitration.

Adrian maintains an academic interest in international law. He graduated with a Master's degree on Public International Law and also attended The Hague Academy of International Law. He also spoke on the topics of "Jurisdictional Immunities and Chinese State-Owned Enterprises" at the Colloquium on International Law and international investment dispute resolution etc. on other occasions.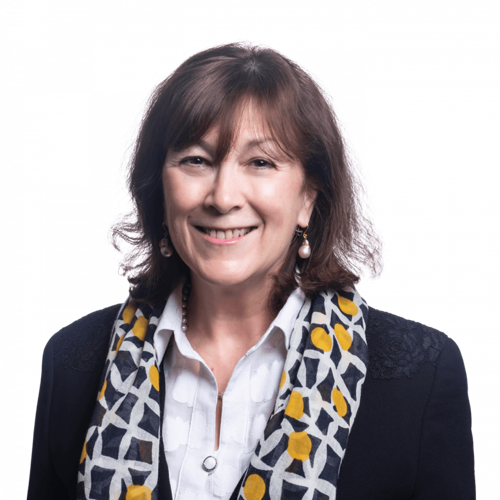 Ms Kim Rooney is an international arbitrator, barrister and accredited mediator. Before becoming a full time arbitrator and barrister, Kim was a partner of White & Case LLP heading its Hong Kong based Asian international dispute resolution practice.

Kim's other roles include serving as:

- Member of the ICC's International Court of Arbitration.
- Board Member of eBRAM International Online Dispute Resolution Centre Limited.
- Chair of the Hong Kong Law Reform Commission's Sub-committee on Third Party Funding for Arbitration, to the conclusion of its reference in 2016.
- Member of the Hong Kong Department of Justice's Committee on Provision of Space in the Legal Hub.
- Member of the Council of the Hong Kong Bar Association and chair of its International Practice Committee.

Kim was a Senior ADR Expert in an EU funded project in the Indonesian public sector (2013-2016). She was a member of the ICCA/Queen Mary Taskforce on Third Party Funding for Arbitration.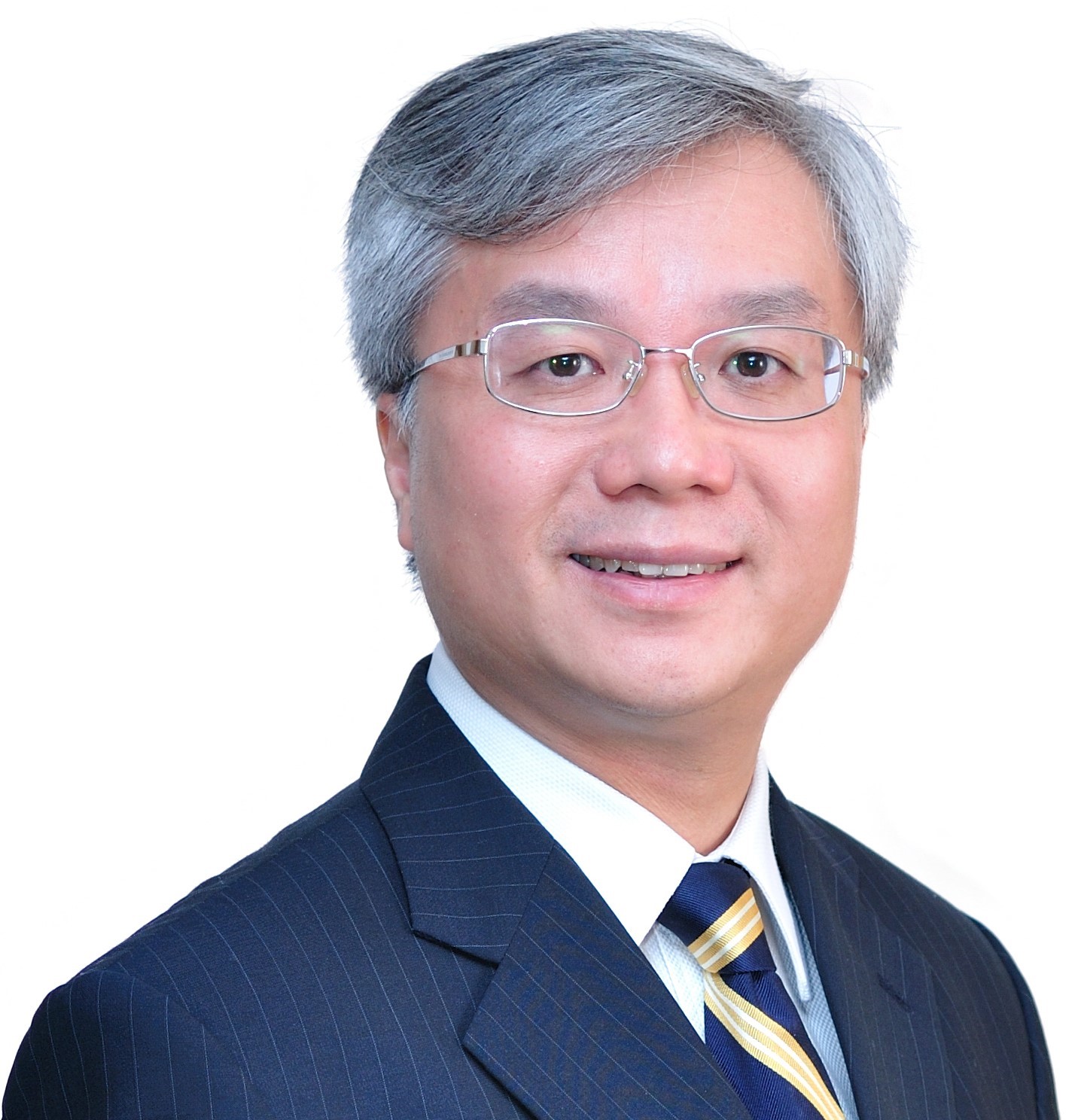 Peter Kung is a National Committee Member of the 13th Chinese People's Political Consultative Conference. He is the Chairman of Supreme Genius Consulting Company Limited. He was Vice Chairman of KPMG China. He is also a Past President of the Taxation Institute of Hong Kong. He is a fellow member of the HKICPA, and Adjunct Professor of the Chinese University of Hong Kong and Beijing Normal University.
He has over 30 years of professional experience. He started his professional career in the United Kingdom and returned to Hong Kong in 1992. Since then, he has specialised in China tax. He is one of the very few tax practitioners in Hong Kong who is qualified to practise tax in the mainland. He holds regular meetings with the governments in the mainland and Hong Kong to exchange ideas on tax and foreign exchange policies that affect the two jurisdictions.
He has been very active in advising the mainland and Hong Kong governments on policies concerning the Greater Bay Area.  He is currently Vice President of Guangdong's Association For Promotion of Cooperation between Guangdong, Hong Kong & Macao and Guangdong-HK-Macao Bay Area Entrepreneurs Union.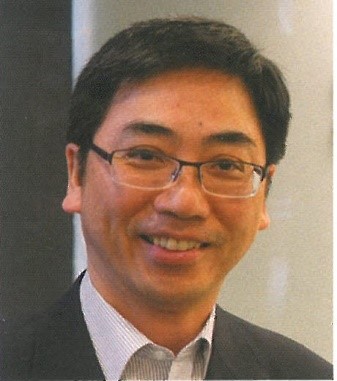 Dr Frank C.H. Tong is the Director, Research and Technology Development of the Logistics and Supply Chain MultiTech R&D Centre. He holds a Ph.D. degree in Computing Science and is dedicated to a career for applied technology research.
Frank leads the LSCM research in the developments of Internet of Things, Big Data Analytics and Artificial Intelligence. Over the years, Frank assumes the bridging position in R&D institution working with universities and industries. He takes on projects closely with university researchers, transferring technical results to government departments, public bodies and private companies, fostering the use of technology in operation. Deeply connected with industries, Frank actively engages with the logistics, supply chain, government services, smart city, elderly care and recently the law tech and Chinese medicine industry sectors.
Frank serves on committees of multiple organizations amongst academic, government and industries. He is the advisor to the Faculty of Science and the Computer Science Department of the Baptist University. Previously he served as the External Examiner for the Information Technologies for Logistics Program of the Institute of Vocational Education. Serving the government, Frank is the Member of the Hong Kong/Guangdong Expert Group on Co-operation in Informatisation. He currently sits on the government funding agencies as Assessor Panelist. Being connected with the industries, Frank is invited as the Honorary Advisor to the Hong Kong Electronics and Technologies Association, and served the Judge Panel for the Innovate for Future 2020 Competition.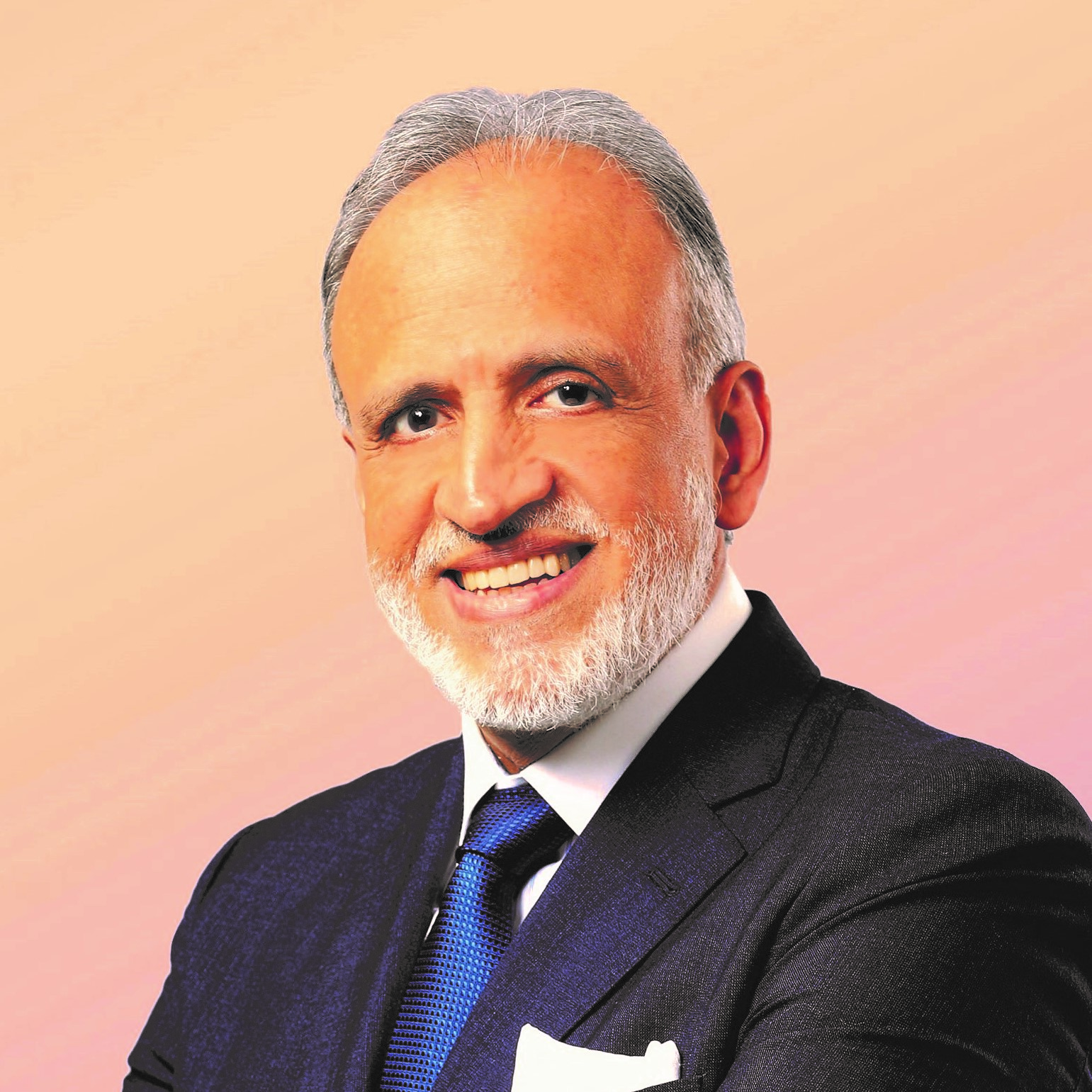 Mr Amirali B. Nasir is a solicitor admitted in Hong Kong SAR, England and Wales and previously the DIFC. He is the founder of NASIRS® Solicitors.
Presently Vice President of the Law Society of Hong Kong and chairs, among others, the International Legal Affairs Committee, InnoTech Committee, Islamic Finance Working Party, Guide Working Party on Professional Conduct, HKSTP GAA Programme, and the Solicitors Indemnity Fund Limited.
He also serves on Hong Kong International Arbitration Centre – Appointment Advisory Board, Hong Kong Internet Registration Corporation Limited – Consultative and Advisory Panel, High Court Rules Committee, Court of Final Appeal Rules Committee, The Hong Kong Institute of Architects - Advisory Board, The Hong Kong Institute of Surveyors, International Bar Association, Union Internationale des Advocats (UIA), the Commonwealth Lawyers Association (CLA) (Co-convenor Technology and Law Committee CLA) and member of the LAWASIA Communications, Technology & Data Protection Committee.
Mr. Nasir spoke at the APEC 2018 (SOM1) conference in Papua New Guinea on technology when the vision of eBRAM was introduced.
Outside the profession he enjoys neurogaming, neurolinguistic programming, hypnosis and promotes a blue green attitude towards the planet.  In 2022 he also participated and completed the APEC Digital Credentials and Mutual Recognition of Professional Services Course and Workshop (Online).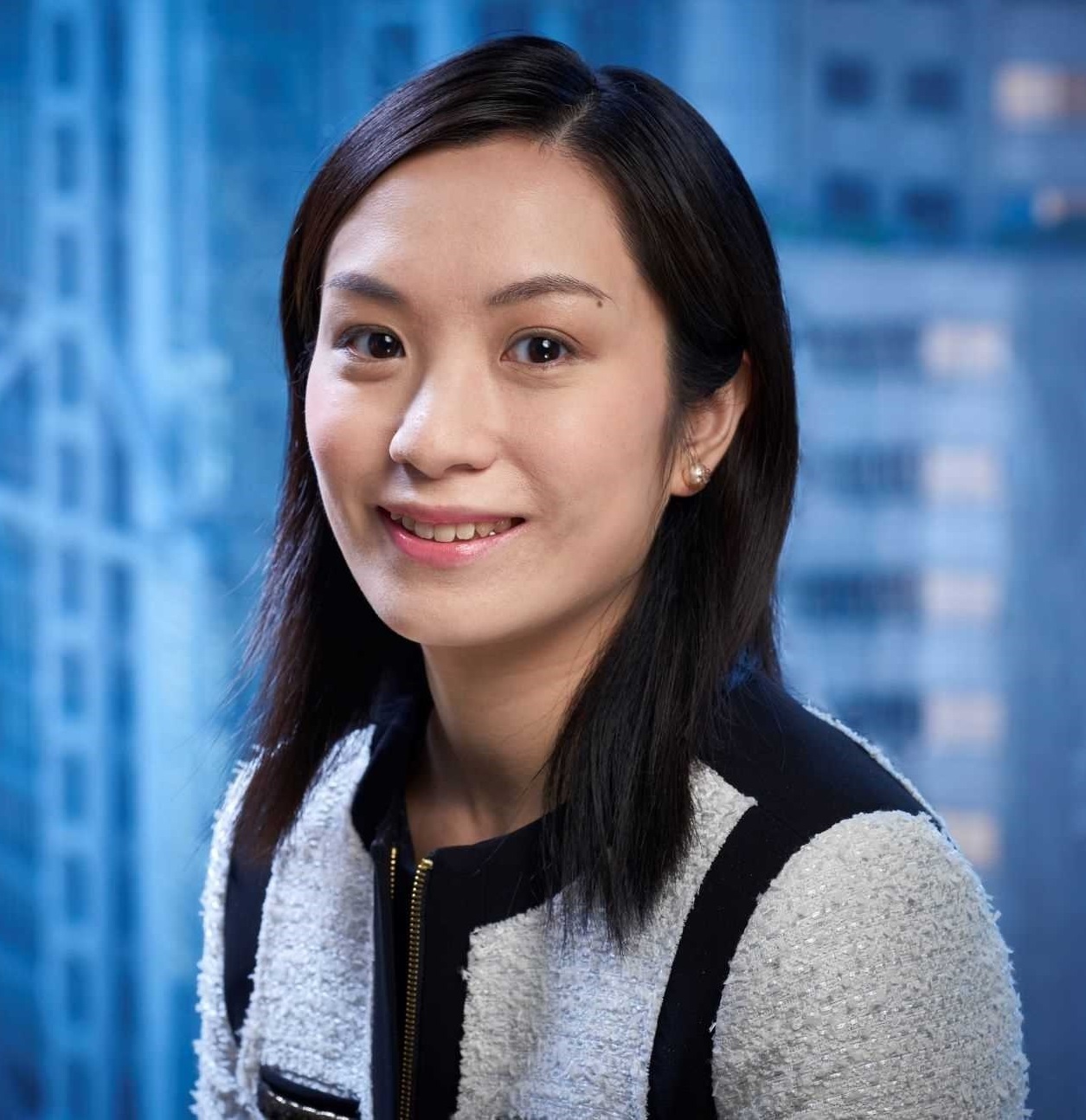 Ms Sabrina Ho is a practising barrister. She was called to the Hong Kong Bar in 2009. Her practice focuses on commercial, company and insurance law.
Sabrina is an arbitrator on the list of arbitrators of the Hong Kong International Arbitration Centre and an arbitrator of the Shenzhen Court of International Arbitration.
Sabrina is a member of the Election Committee (Legal Sector) of the Hong Kong SAR, the Competition Commission, the Standing Committee on Company Law Reform and the Board of Review (Inland Revenue Ordinance). She is also a member of the Arbitration Committee, the Mainland Affairs Committee and the Practice Development Committee of the Hong Kong Bar Association.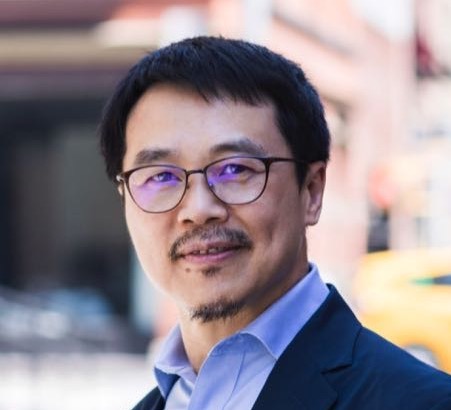 Mr. Raymond Ngai is a freelance IT consultant who has over 25 years of experience in IT strategy, governance, operations and implementation of IT systems, a mentor for the start-up companies from Cyberport Hong Kong, and angel investor and advisor for a number of start-up companies in US, China and Hong Kong.

Before retiring from the Hong Kong Jockey Club after 16 years of service, he was the Head of IT Infrastructure and Operation Services responsible for all IT systems and Infrastructure to deliver world-class horseracing and betting services to the Hong Kong Public.

Before joining the Club, he worked in a number of business and sales management positions of multinational companies in China and Hong Kong. He also served as a member of the Information Technology Technical Advisory Subcommittee of the Hong Kong Hospital Authority for more than 10 years before retiring in November 2021.

Raymond graduated from the Illinois Institute of Technology with a Bachelor's Degree in Science and earned his Master of Engineering from the University of California at Berkeley. He completed the Kellogg-HKUST Executive MBA Program in April 2006.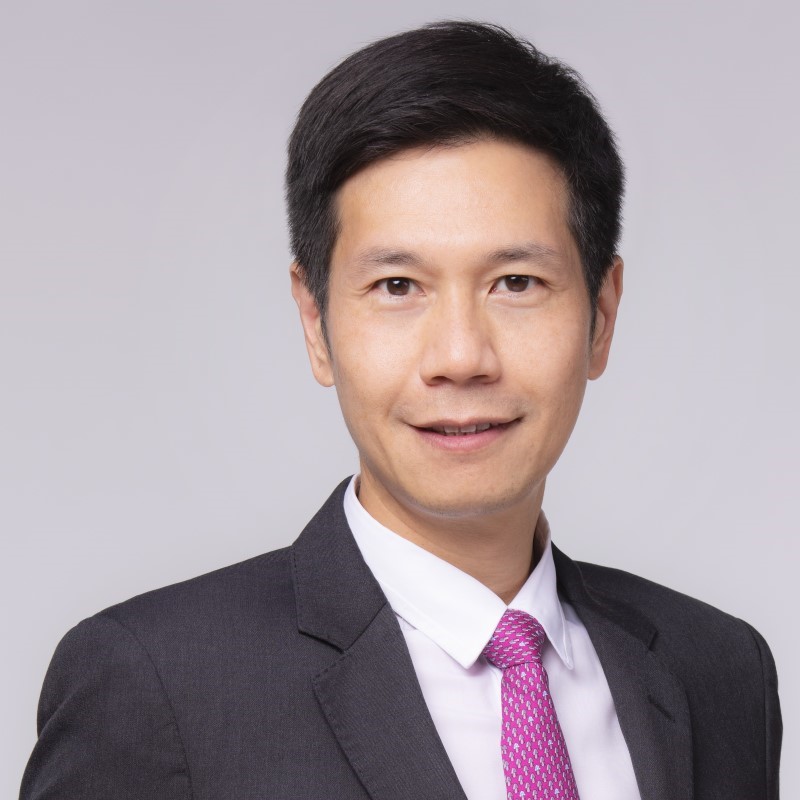 Dr Johnny Ng Kit Chong, MH
Dr Johnny is currently one of the Legislative councilors, elected from Election Committee and and also member of CPPCC (Chinese People's Political Consultative Conference)
Johnny obtained his Bachelor Degree in Engineering and PHD in Hong Kong Polytechnic University, and his Post Doctor degree from Tsing Hua University.
He is committed in various social services and take up key roles in serving the community, such as Council Member of the Baptist University, member of Advisory Committee of Arts Development, member of Employees Retraining Board, member of Private Columbaria Licensing Board, Past Chairman of Hong Kong Youth United Association, Honorary Chairman of YELITES. He has been devoted and much contribution in information technology, cultural performance and youth development.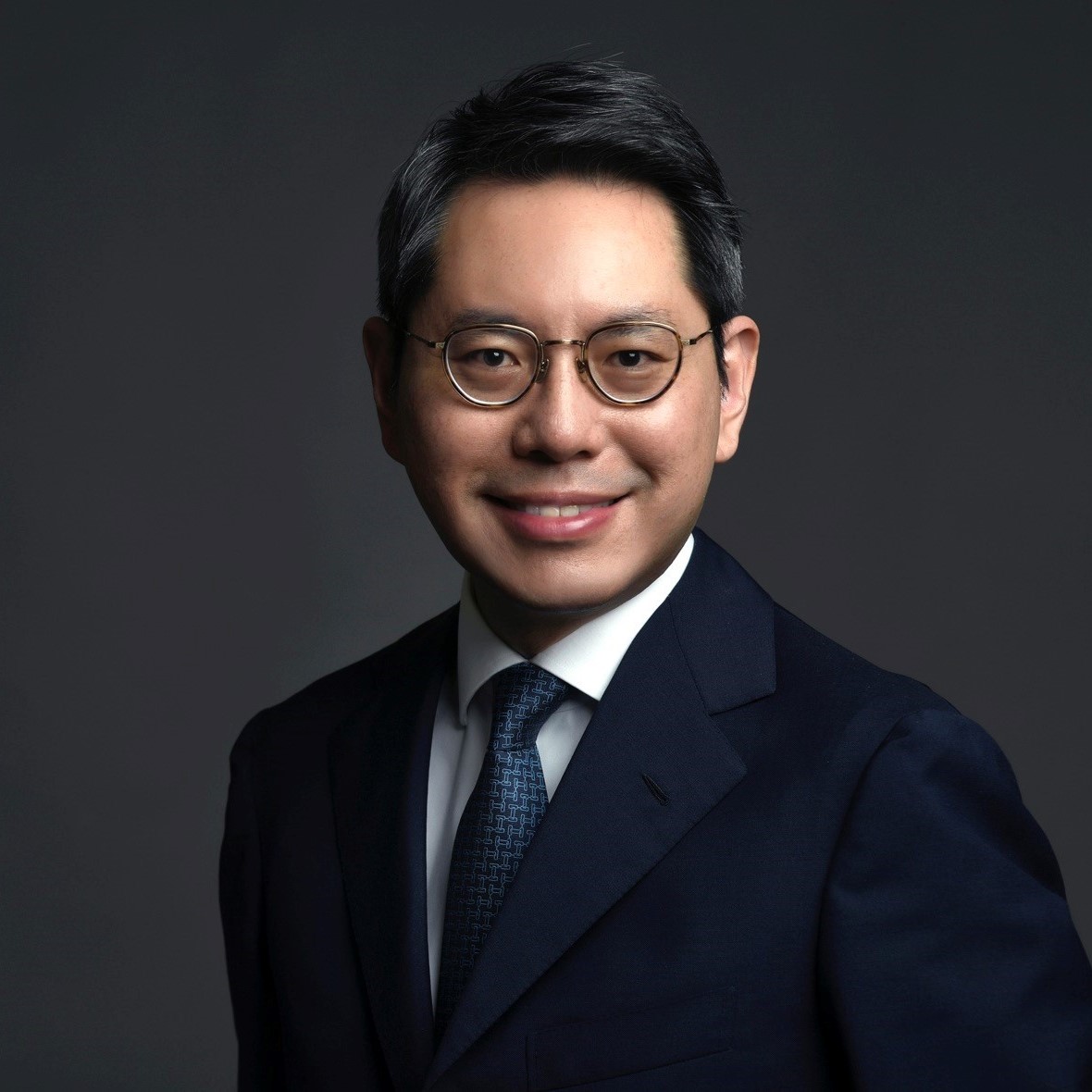 Norman Nip SC has a broad civil practice with an emphasis on commercial and securities litigation.
He has acted for the Hong Kong Securities and Futures Commission and parties under investigation in a number of cases before the courts and the specialist tribunals.  He has also served as an expert witness on securities laws in offshore proceedings.
His expertise also spans other practice areas, including banking, company and shareholder disputes, insurance, professional liability, land, trusts, employment, matrimonial, bankruptcy, competition, PRC and international cross-border disputes as well as white-collar crime.
In the arbitration sphere, Norman has acted as counsel in a number of domestic and cross-border commercial disputes.  He is currently serving as the Vice Chairman of the Committee on Arbitration of the Hong Kong Bar Association. He is also a Fellow of the Chartered Institute of Arbitrators and has experience sitting as an arbitrator in commercial disputes.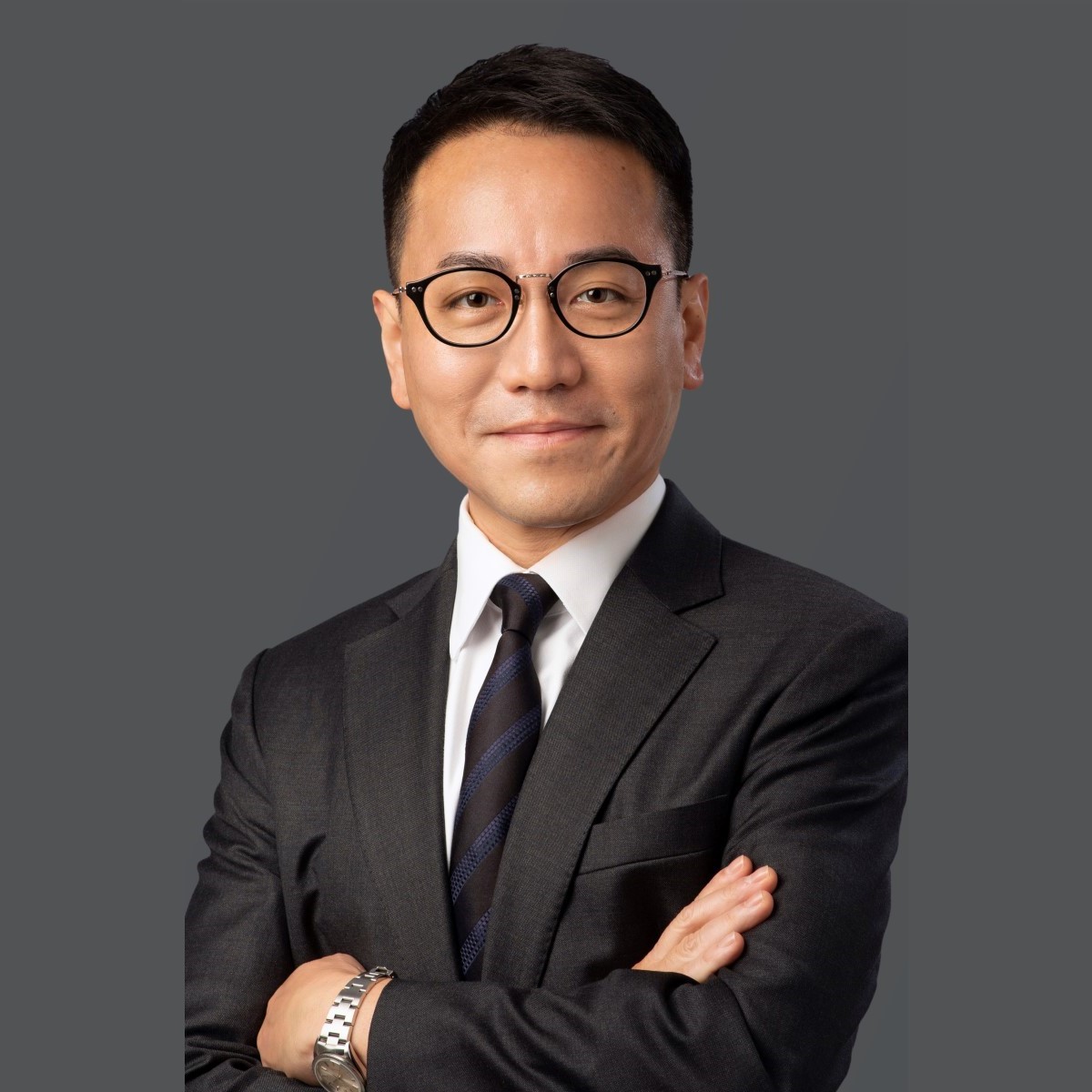 Tom Fu is a partner of international law firm Mayer Brown. He has extensive experience advising on issues arising from construction projects. Tom has been named as one of the leading individuals in China Real Estate and Construction (Foreign Firms) in The Legal 500 Asia Pacific (2020-2022), and he is also named in the construction chapter of the Who's Who Legal list (2014-2015, 2020-2022) and the Chambers Asia Pacific guide (2012-2021). He has been appointed by the China Association of International Engineering Consultants (CAIEC) as a member of its committee of experts in 2019.

Tom has extensive experience handling cross-border disputes. He is a fellow member of the Chartered Institute of Arbitrators (CIArb) and the Hong Kong Institute of Arbitrators (HKIArb), and is listed on various panels of arbitrators. He has also been appointed by the China International Council for the Promotion of Multinational Corporations (CICPMC) as a committee member of its international legal affairs Committee of Experts since 2010. Tom also frequently counsels MNCs on investigation work in China.
eBRAM established two functional committees, five standing executive committees and an advisory committee, headed by Directors of the Board.
Functional committees -
Staff and Finance Committee - The Staff and Finance Committee is mandated to oversee matters regarding finance, human resources and general administration, as well as to advise the Board with regard to the eBRAM's business, finance objectives.
Audit Committee – The Audit Committee is mandated to formulate policies relating to regulatory performance, corporate governance and risk management; and to report to the Board, identifying and making recommendations on any matters where action or improvement is needed.
Standing executive committees –
Appointments Committee – The Appointment Committee is mandated to advise the Board in respect of the matters and procedures in the discharge and performance of functions by the eBRAM under any arbitration rules or procedures in relation to the appointment of neutrals, arbitrators and mediators, and the matters associated therewith.
Challenges Committee – The Challenge Committee is mandated to handle challenges arisen out of the arbitration and mediation appointments, processes and results; and to decide on the procedure and applicable rules for handling challenges to appointments of neutrals, arbitrators and mediators.
Rules Committee – The Rules Committee is mandated to formulate rules and procedures for online dispute resolution proceedings and deal making administered by eBRAM Centre; and to decide on the applicable schedules of fees under the rules and procedures adopted by eBRAM Centre, etc.
Panel Listing Committee – The Panel Listing Committee is mandated to handle vetting and listing of arbitrators and mediators onto the respective panels of the eBRAM Centre; to establish, keep under review and safeguard the professional standards of training for inclusion on the panels established and maintained by the Committee; and to assess the suitability of training courses for panel members in light of the standards established from time to time by the Committee for persons to be included on the panels established and maintained by the Committee.
Information Technology Committee – The Information Technology Committee is mandated to provide advice on internet security and other internet/software issues of the eBRAM system, the requirements and compliance in its continued development; advise on eBRAM's technology roadmap; and make recommendations to the Board on eBRAM's technology development projects and deals with technical matters in relation to eBRAM platform.
Advisory committee -
Technology Advisory Committee - The Technology Advisory Committee will provide advice to the Information Technology Committee ("ITC") on eBRAM's technology and LawTech matters; support ITC's goals to enhance the quality and efficiency of eBRAM's IT systems; provide guidance and oversight in planning, prioritizing, and implementing IT-enabled initiatives; and raise awareness of technological breakthroughs and recommend opportunities to proactively incorporate advancements into our IT infrastructure.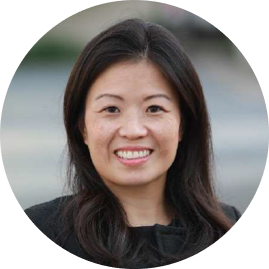 Ms Pui-ki Emmanuelle Ta
Chief Executive Officer
With over 15 years of experience in international arbitration and case management, she has supervised hundreds of international arbitration cases in a wide range of jurisdictions and economic sectors.
As Counsel of the Secretariat of the International Court of Arbitration of the ICC, Asia Office in Hong Kong (2016-2021), she was responsible for managing the Hong Kong team, including administration of Asia-related arbitration cases. She was appointed as Vice-President of the Asia Pacific Regional Arbitration Group (APRAG) from 2016 to 2019.
Prior to that, she worked as Deputy Counsel of the Secretariat of the ICC Court in Paris and was one of the founding members of the ICC Court Secretariat's first overseas case management team based in Hong Kong (2008).
She holds a Masters degree in International Business Law from the University Paris I Panthéon-Sorbonne, and a postgraduate degree in International Relations from the University of Marne-la-Vallee (France). She is qualified to practice at the Paris bar.
Mr Albert Leung
Chief Technology Officer
With over 25 years of experience in telecommunications, media, FSI, transportation and public projects, Mr Leung is one of the founding members of the Offshore Development Centre (ODC) at PCCW Solutions. During his tenure in PCCW, he led a team of more than 500 IT specialists and won the Grand ICT and Gold Award of Best Business Solution (Application) Award in 2014.
From 2014 to 2018, he was the Vice Chairman of Hong Kong Chamber of Commerce in China (Guangdong) and the Vice Chairman (Guangzhou/Foshan/Zhaoqing Chapter) of Federation of Hong Kong Industries.
He holds a Masters degree in E-Commerce & Internet Computing from the University of Hong Kong, an engineering degree from University of Essex, and a number of certifications in cyber technologies. He is also a certified E-Commerce Consultant of CEC (US) and a Senior Certified Commercial E-Business Specialist of China General Chamber of Commerce (PRC).
Ms Rachel So
Director of Marketing and Communications
Ms Rachel So has over 25-year experience in corporate communications, branding and marketing, crisis management, government liaison and stakeholder relations. Ms So has been appointed as the secretary to the Board of Directors of eBRAM since 2018.
Prior to joining eBRAM, Rachel served two major professional bodies in Hong Kong as Head of Corporate Communications and Member Service of HKICPA and the Director of Communications and External Affairs at the Law Society of Hong Kong. She played a major role in the organisation of the first legal oriented Belt and Road Conference in Hong Kong and assisting in the drafting of the Hong Kong Manifesto which was signed by 39 lawyers' associations in 24 jurisdictions.
Ms So received her Bachelor of Arts from the University of Hong Kong, a law degree from the University of London and the Master of Law from the Queen Mary University of London.